Global Content Marketing Strategy: A Guide for B2B Marketers
A content marketing strategy is one of the most budget-friendly ways for your business-to-business (B2B) company to communicate with your audience and generate qualified leads.
A well-crafted B2B marketing strategy should affect your audience who make purchasing decisions for their businesses. To create a strategy that will bring positive results and high ROI, careful planning is crucial, and the implementation and management parts of it must be conducted correctly.
Our Global Content Marketing for B2B Companies paper will help you understand the power of content marketing and build a solid strategy that will educate your audience and drive quality leads.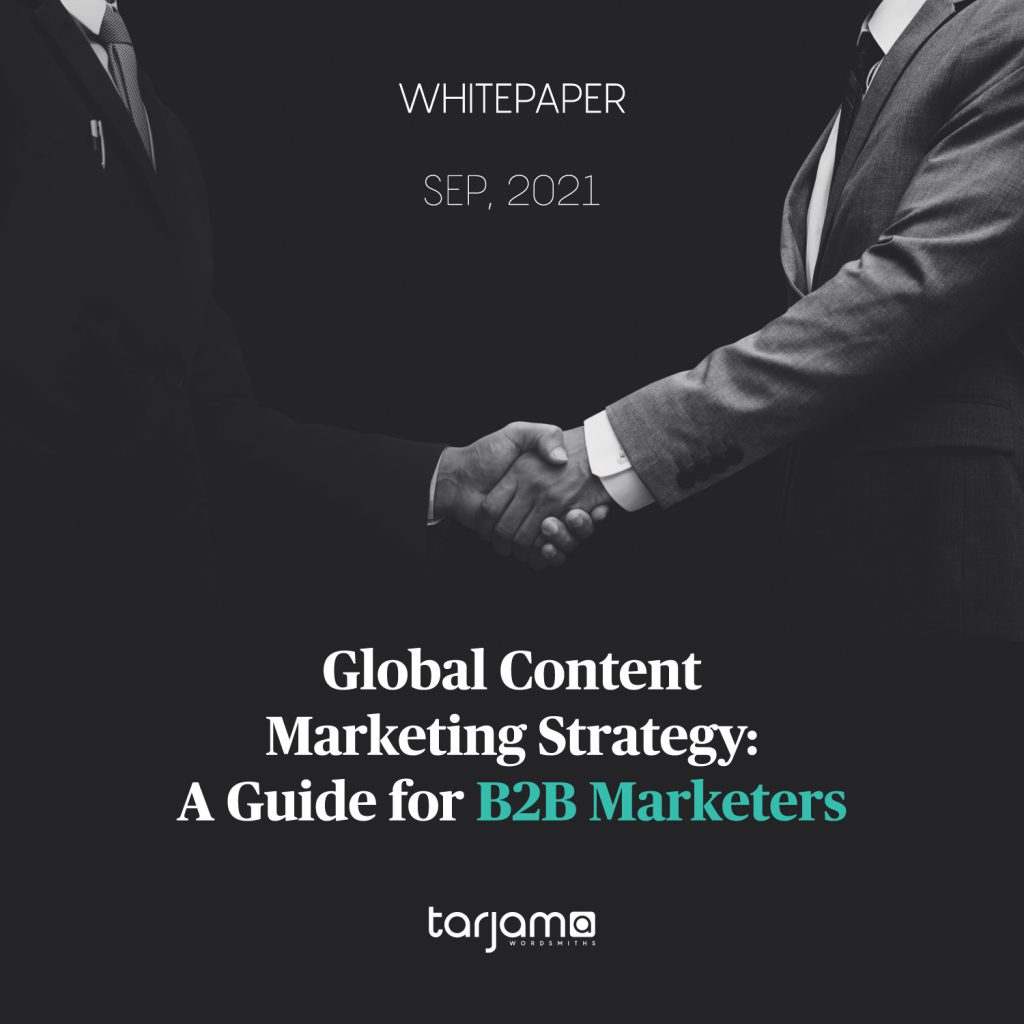 Download our free B2B Global Content Marketing Strategy Guide now!
Our Services 🚀
Tarjama offers a comprehensive range of language solutions