Accelerate your business translation with our neural machine translation technology
Our cutting-edge neural MT is built on the latest deep learning models to allow you translate easily, accurately, and securely.
Why Use Machine Translation?
Scale your business with secure and cost-effective translation.

Translate more
NMT makes it easy for you to translate bulks of content in a matter of seconds without worrying about it being too costly.

Save money
Save money on your translation projects by leveraging automation & advanced NMT models.

Improve quality
Leave the heavy-lifting to MT and let your translators focus only on creative review any small details they may have missed otherwise.
Scale with speed
Integrating MT into your translation cycle is essential if you're looking to capture a global audience and enter new markets.
Try our NMT Solution for Free!
Our advanced NMT model focuses on business language translation (not conversational) across a variety of verticals & industries.

What's Unique about Tarjama NMT?
Get speed, security and accuracy in one cutting-edge translation solution.

Built for business language
The quality of an MT engine relies on the quality of data fed into the machine. Tarjama NMT is built using high-quality business data pre-approved by human linguists, resulting in accurate business-centric translations.

Maximized data security
When using Tarjama NMT, your data is protected with the highest security measures in a completely secured cloud environment. We follow the standards of ISO 27001 and guarantee your data is never used or shared with 3rd parties.

Integrates with ease
Tarjama MT supports integration with all the CAT tools you need. Additionally, it protects your data in a secured cloud environment with data and product encryption.
Tailored to your data
Request a tailored MT model that's custom-trained using your own data in the languages you need – resulting in even higher accuracy!
Integrates with our state-of-the-art translation management system: CleverSo
Get more out of our NMT by using it with our proprietary TMS built with translation memory, terminology management, and localization workflows – all geared to help you translate at higher consistency, quality, and cost-efficiency! Learn More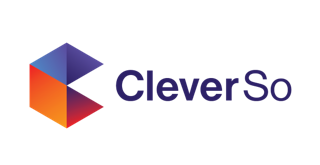 Solutions Tailored to your Translation Needs
Whether you're a startup, global enterprise or anything in between, we'll help you set a plan that is right for your team! 
Download our free whitepaper to learn more about Tarjama's advanced NMT and how to successfully integrate MT into your localization workflow.
A Cutting-Edge Solution that Meets Enterprise-Grade Security Standards 
Tarjama MT is a proprietary language technology built by Tarjama, a leading provider of smart language solutions that helps companies grow globally using the power of language and AI.
Ready to learn more about Tarjama Machine Translation?
Whether you're a startup or a global enterprise, we'll help you set a plan that's right for you. Connect with one of our product experts now for a personalized demo Tarjama Machine Translation!