Tarjama Strengthens Executive Leadership Team with C-Level Appointments
Tarjama welcomes two new additions to its executive leadership team as it continues to expand its senior management for the company's next phase of growth.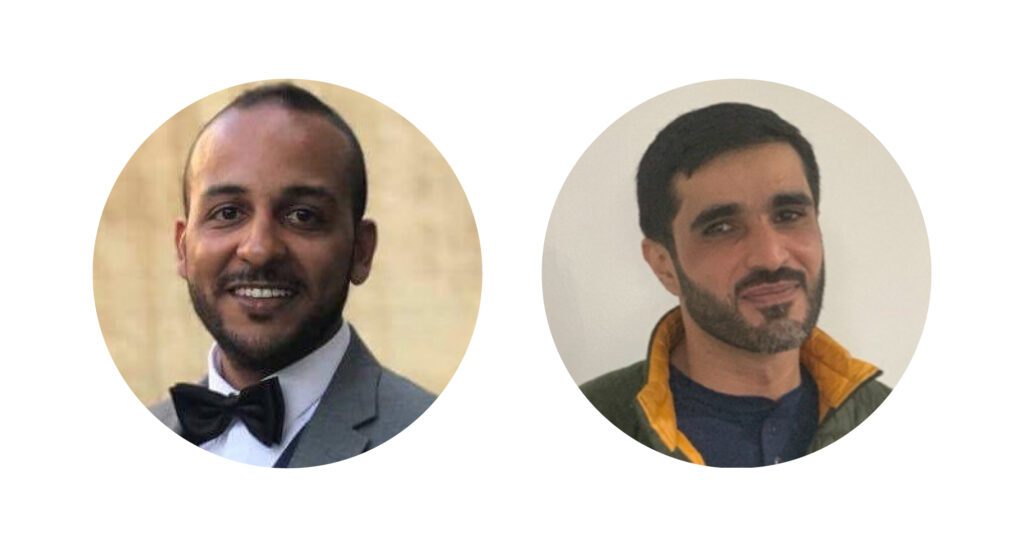 Dubai, UAE – June 3, 2021 – Tarjama today announced the addition of two executive veterans with track records of success in their respective areas to its leadership team, namely Nour Hussein as Chief Growth Officer and Yousef Taha as Chief Technology Officer.
Both senior hires will join an experienced executive leadership team that has been instrumental in powering the company's growth over the last five years and will further strengthen Tarjama's leadership position for the next step of global growth.   
As Chief Growth Officer, Nour will oversee Tarjama's business development, commercial, and marketing teams and manage the company's growth through revenues, user/subscriber base, market leadership, and employee engagement. Using his deep expertise in marketing, sales, product development and finance, he will focus on achieving Tarjama's strategic objectives and vertical expansion, while providing c-level support with growth initiatives, all in the name of growth and results.
Nour joined Tarjama in 2019 as Head of Growth and Business Development with over 14 years of hands-on experience leading high-impact results and growth across Europe and the MEA tech markets at global organizations including Dataminr, SOS, AIESEC, and Education First. At Tarjama, Nour has played a crucial role in supporting the company's growth journey and successfully driving its expansion strategy throughout the challenging COVID-19 pandemic.
"Despite 2020 being a difficult year on many levels, at Tarjama we were able to drive significant growth, launch our tech solutions, elevate our infrastructure, and gear the organization for the next phase of growth," said Nour. "2021 is all about driving growth through automation and scaling up our business through expansion and enterprise customer acquisition."
Joining Nour on the c-level team as Chief Technology Officer is Yousef Taha, who will be responsible for developing strategies, policies, and technology that support the company's mission to help businesses scale and grow, while further positioning Tarjama as the leading language technology provider in the region and beyond. Yousef joined Tarjama as Vice President of Engineering with 14 years of experience in building global-scale applications with a strong project delivery track record at world-leading companies, including 12+ years at Amazon and Souq.com.
"Tarjama has been on a truly incredible journey to transform the language industry as a technology disrupter and pioneer," said Yousef. "I'm very excited to further strengthen Tarjama's technology offering and push the boundaries of what's possible in terms of language solutions insights and intelligence."
"I'm thrilled to welcome Nour and Yousef to our executive team in these necessary roles where companies can no longer rely on 'easy' growth," said Nour Al Hassan, Chief Executive Officer of Tarjama. "As talented, visionary leaders who have mastered the ins-and-outs of our business and industry, I'm confident that both accomplished leaders are the right people to lead the company's next chapter of transformational growth and change."
About Tarjama: Tarjama is a smart language solutions company helping businesses grow their global presence with seamless, enterprise-grade content. Tarjama enables its customers to optimize the quality of their multilingual content while reducing costs and time-to-market through its patented AI language technology. The company offers a full range of language solutions that support the global growth of companies of all sizes – including translation, localization, transcreation, copywriting, subtitling, transcription, and much more. Tarjama provides a range of innovative cutting-edge language technologies such as a translation management system, machine translation, optical character recognition, and auto-subtitling platform. www.tarjama.com | @Tarjama | info@tarjama.com