Thank you for registering!
We've sent you an email with the link to the webinar taking place on 3rd of March 2021.
See you then!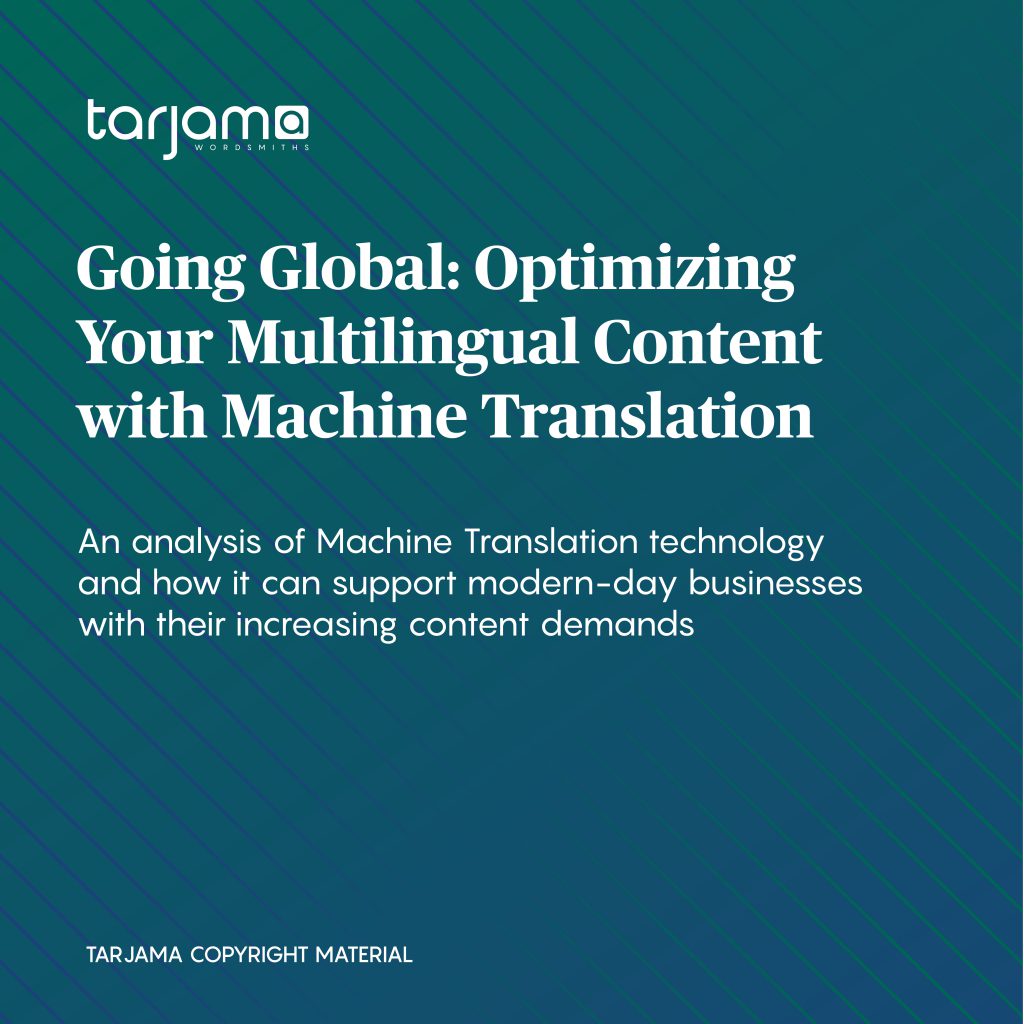 Whitepaper: How to Boost Your Global Growth with Machine Translation
Learn how to optimize the cost, quality and speed of your multilingual content by leveraging machine translation for your company. In our latest whitepaper, we feature the exceptional know-how of leading experts in language Aritficial Intelligence (AI), including Tarjama Chief Technology Officer and Machine Learning engineers who have a wealth of practice in developing and evaluating MT technology. To find out more, download the free whitepaper below!