Download our eBook on content trends in 2020 and perfect your content marketing strategy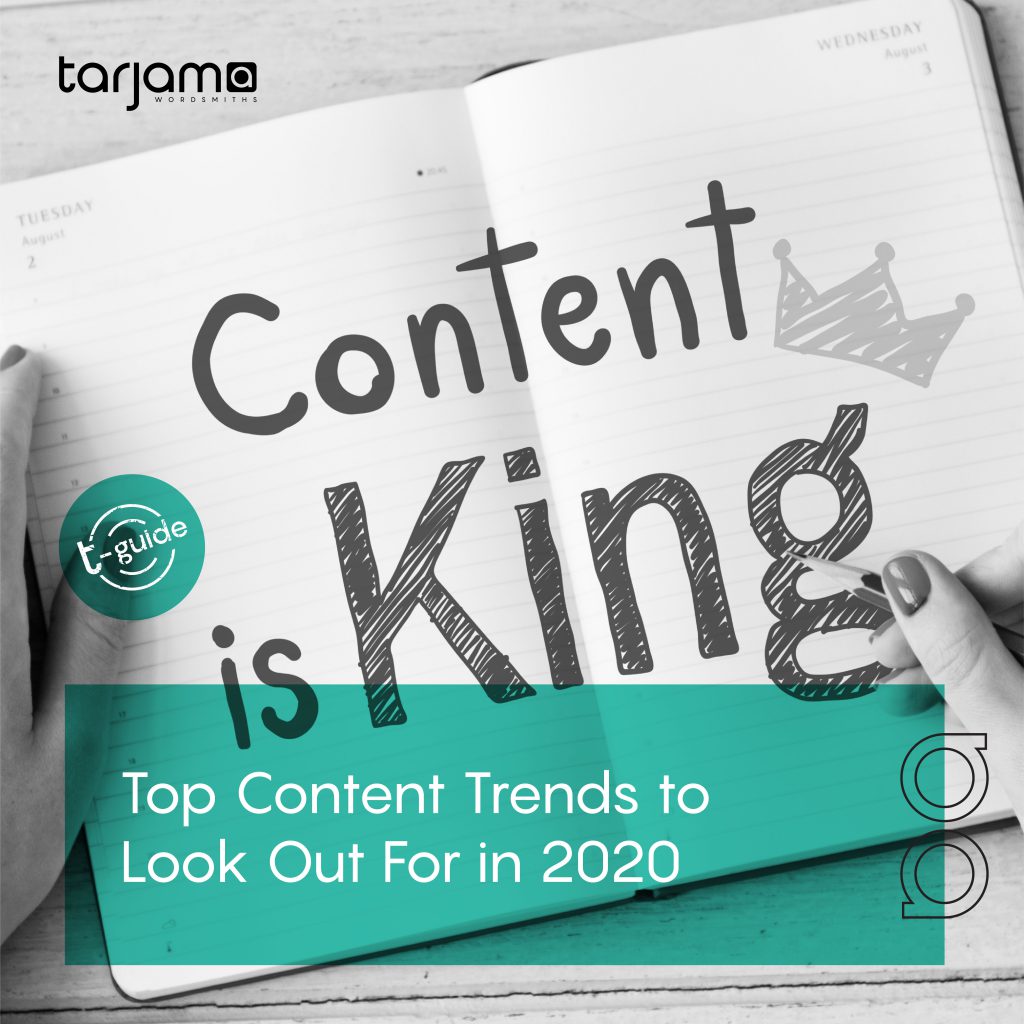 The way to garner attention in 2020 is through content marketing. 

A

s 

competition for better, more captivating content intensifies, 

staying 

ahead of the game becomes 

a must.

 

Inside our t-guide, you'll learn:
• What content marketing is; 
• Why content marketing is essential for your business in 2020; 
• The top content trends in 2020; 
• Content writing rules of thumb; 
How to use our online services?
For customers looking to use our services instantly, we've streamlined the task submission process.
Request a Quote
Our Services 🚀
Tarjama offers a comprehensive range of language solutions